Apple wybrało najlepsze gry i aplikacje 2017 roku
Firma Apple opublikowała dziś listę najlepszych gier i aplikacji, które pojawiły się w App Store w 2017 roku. Tym razem jednak została ona przedstawiona w nieco inny sposób niż dotychczas.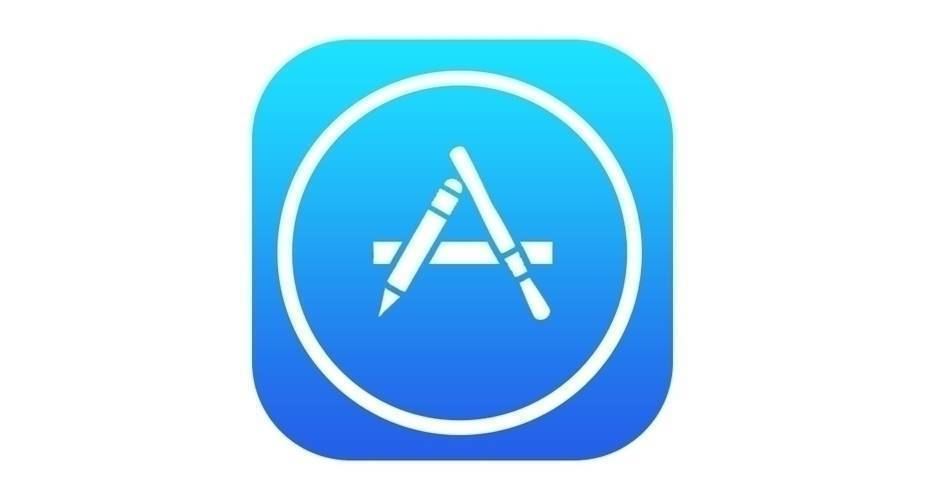 Gry i aplikacje wybrane przez Apple zostały tym razem zaprezentowane za pośrednictwem zakładki "Dziś", będącej czymś w rodzaju oficjalnego bloga sklepu App Store. Każda z nich otrzymała oddzielną kartę z krótkim artykułem opisującym dlaczego została wybrana, połączonym z wywiadem z jej twórcami. Oprócz najlepszych gier i aplikacji firma Apple zdecydowała się tym razem wyróżnić też cztery trendy, które jej zdaniem miały największy wpływ na App Store w 2017 roku. Do tego grona zaliczyły się rozszerzona rzeczywistość, gry online, mindfulness i aplikacje dla artystów.
W polskim App Store grami i aplikacjami roku zostały:
iPhone:
Gra roku - Splitter Critters
Aplikacja roku - Enlight Videoleap
iPad
Gra roku - Hidden Folks (recenzja)
Aplikacja roku - Affinity Photo
Warto jednak zauważyć, że w innych krajach wyniki prezentują się nieco inaczej. W amerykańskim App Store tytuł najlepszej gry na iPada zgarnął The Witness, zaś najlepszą aplikacją dla iPhone'a zostało Calm. Apple opublikowało też rankingi popularności darmowych i płatnych gier i aplikacji. Prezentują się one następująco.
Najpopularniejsze darmowe gry na iPhone'a
Super Mario Run
8 Ball Pool™
Snake VS Block
Ballz
Word Cookies!
Subway Surfers
Episode!
Rolling Sky
Block! Hexa Puzzle
Paper.io
Solitaire·
Bowmasters - Multiplayer Game
Color Switch
Piano Tiles 2™(Don't Tap The White Tile 2)
Choices: Stories You Play
Roll the Ball® - slide puzzle
Clash Royale
ROBLOX
Word Connect ¤
Candy Crush Saga
Najpopularniejsze płatne gry na iPhone'a
Heads Up!
Minecraft
Bloons TD 5
Plague Inc.
MONOPOLY Game
Geometry Dash
Monument Valley 2
The Game of Life
The Escapists
Assassin's Creed Identity
Grand Theft Auto: San Andreas
True Skate
RollerCoaster Tycoon® Classic
Five Nights at Freddy's: Sister Location
Papa's Freezeria To Go!
Five Nights at Freddy's
Hitman Sniper
Terraria
Reigns
Tiny Wings
Najpopularniejsze darmowe aplikacje dla iPhone'a
Bitmoji
Snapchat
YouTube: Watch Listen Stream
Messenger
Instagram
Facebook
Google Maps - GPS Navigation
Netflix
Spotify Music
Uber
Gmail - Email by Google
Pandora Music
Amazon – Shopping made easy
WhatsApp Messenger
Wish - Shopping Made Fun
Twitter
SoundCloud - Music & Audio
Google Chrome
Waze Navigation & Live Traffic
Lyft
Najpopularniejsze płatne aplikacje dla iPhone'a
Facetune
Tabs & Chords - learn and play
HotSchedules
Enlight
7 Minute Workout Challenge
Videoshop - Video Editor
Dark Sky Weather
Sky Guide AR
Full Fitness : Exercise Workout Trainer
Word Swag - Cool fonts & typography generator
iScanner - PDF Document Scanner App
Scanner Pro by Readdle
Afterlight
The Wonder Weeks
NOAA Radar Pro – Weather Alerts & Forecast
Toca Hair Salon 3
LightX
Scanner for Me + OCR
1 Second Everyday: Video Diary
Fontmania - Add Artworks & Text to Your Photos!
Najpopularniejsze darmowe gry na iPada
Super Mario Run
ROBLOX
Rolling Sky
Word Cookies!
Bowmasters - Multiplayer Game
Subway Surfers
Paper.io
slither.io
Piano Tiles 2™(Don't Tap The White Tile 2)
8 Ball Pool™
Block! Hexa Puzzle
Clash Royale
Roll the Ball® - slide puzzle
Color Switch
Minecraft: Story Mode
Cooking Fever
Hill Climb Racing 2
Minion Rush
Episode!
Snake VS Block
Najpopularniejsze płatne gry na iPada
Minecraft
Geometry Dash
Five Nights at Freddy's: Sister Location
Bloons TD 5 HD
The Escapists
Terraria
Five Nights at Freddy's
Goat Simulator
Monument Valley 2
Heads Up!
The Game of Life
Scribblenauts Unlimited
Five Nights at Freddy's 2
Goat Simulator PAYDAY
Octodad: Dadliest Catch
Goat Simulator Waste of Space
Plague Inc.
LEGO® Jurassic World™
Assassin's Creed Identity
SpongeBob Moves In
Najpopularniejsze darmowe aplikacje na iPada
YouTube: Watch Listen Stream
Netflix
Facebook
Messenger
Google Chrome
Amazon Prime Video
Gmail - Email by Google
YouTube Kids
Amazon – Shopping made easy
Spotify Music
Pandora Music
The Calculator
The Weather Channel App for iPad – best local forecast radar map and storm tracking
Google Docs
Google
Hulu: Watch TV Shows & Movies
Amazon Kindle
Google Maps - GPS Navigation
Google Drive
Microsoft Word
Najpopularniejsze płatne aplikacje na iPada
Procreate
Notability
Toca Life: Hospital
Toca Hair Salon 3
GoodNotes 4
Toca Life: Stable
Duet Display
Toca Lab: Elements
Toca Kitchen 2
XtraMath
Toca Life: Farm
Toca Life: Office
PDF Expert by Readdle
Amaziograph
Notepad+ Pro
Toca Life: Vacation
Pixelmator
GoodReader - PDF Reader Annotator and File Manager
Affinity Photo
Toca Life: City