Nowe gry w Apple Arcade (2.04.2021): Wonderbox, Fantasian i wiele starych klasyków
Dzisiejsze aktualizacja oferty Apple Arcade należy z pewnością do jednej z największych, licząc od jej otwarcia. W usłudze tej pojawiły się dzisiaj dwa zupełnie nowe i zapowiadane już od kilku tygodni tytuły - "Wonderbox: The Adventure Maker" oraz "Fantasian" oraz kilkadziesiąt klasyków dobrze znanych w App Store, w tym "Mini Metro", "Badlands", "The Room Two", "Reigns" czy "Monument Valley".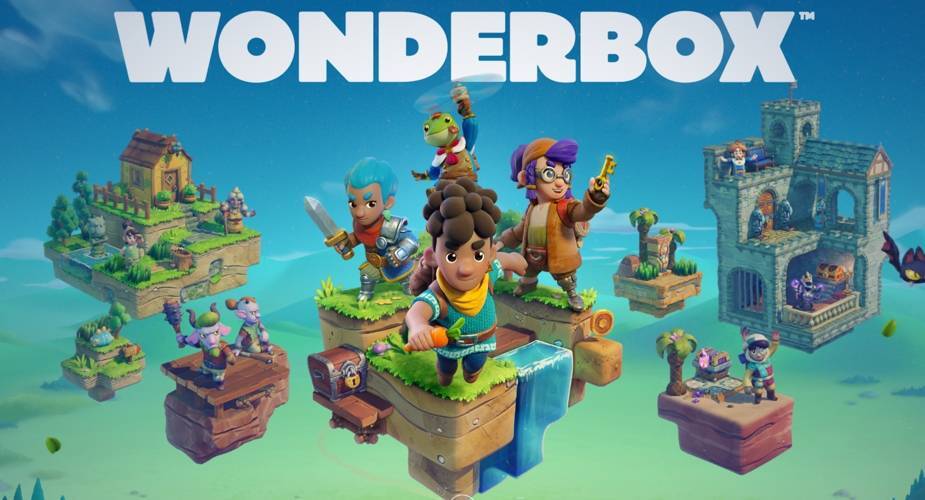 Wonderbox: The Adventure Maker
To mój numer jeden dzisiejszego "rozdania". Jest to bardzo oryginalna gra przygodowo-logiczna. Pod względem grafiki, dźwięku i sterowania kojarzy mi się z przygodówką "Oceanhorn: Monster of Unchanged Sea", a za sprawą rzutu izometrycznego także z klasycznymi grami z komputerów 8-bitowych czy z lekcjami programowania w aplikacji Swift Playgrounds.
Akcja gry rozgrywa się w świecie przedstawionym na kolorowych i pełnych życia dioramach, które można obracać, przybliżać lub oddalać (bez czego przejście niektórych plansz będzie trudne).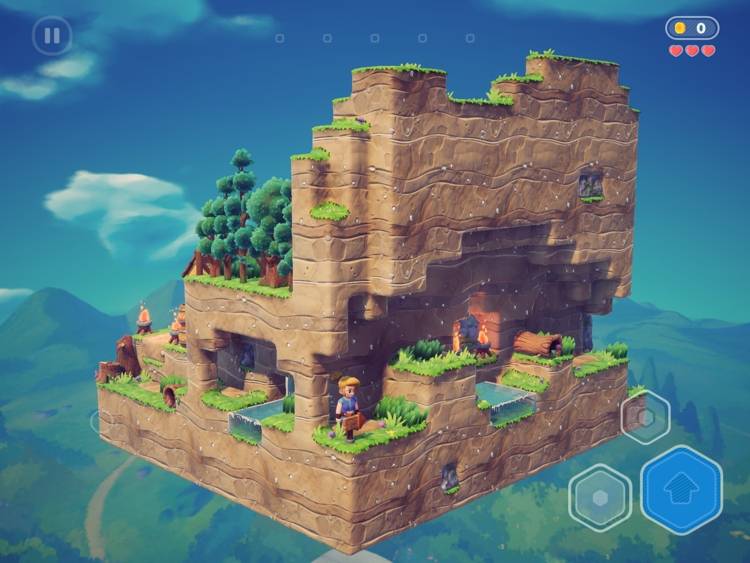 Na każdej z nich znajdziemy przyjaciół, handlarzy (zwykle mają nam do sprzedania klucz otwierający drzwi) i w rogów z którymi musimy walczyć za pomocą miecza, łuku czy tarczy. Możemy być także wyposażeni w inne akcesoria, np. linę z kotwiczką. W trybie przygodowym zwykle mamy do pokonania kilka lub kilkanaście dioram połączonych portalami. Niezależnie od ich ilości celem jest zebranie tzw. "serca przygody".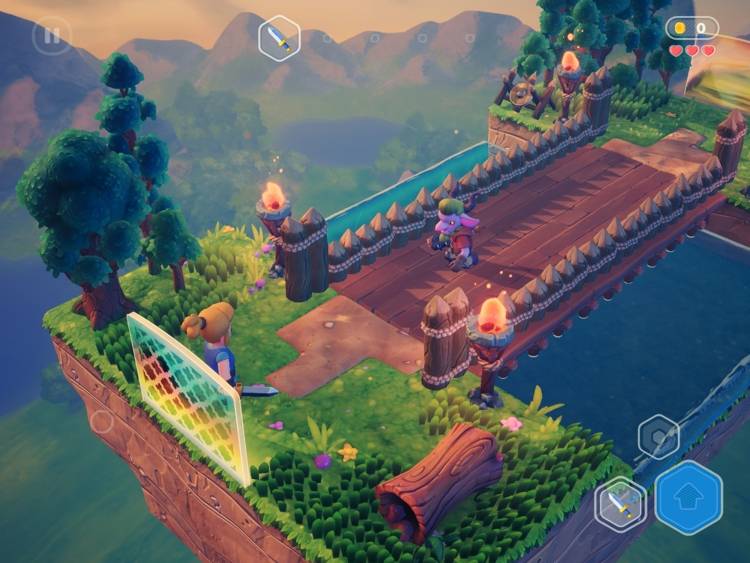 Wygląd bohatera możemy wraz ze zdobywaniem punktów doświadczenia zmieniać. Zdobywamy też elementy służące nam do tworzenia własnych dioram i przygód i to jest bardzo ciekawa funkcja tej gry, dzięki której ilość plansz jest właściwie nieograniczona. W "Wonderbox" mamy do dyspozycji galerię dioram i całych przygód stworzonych przez innych graczy. Możemy tworzyć też własne za pomocą wbudowanego edytora.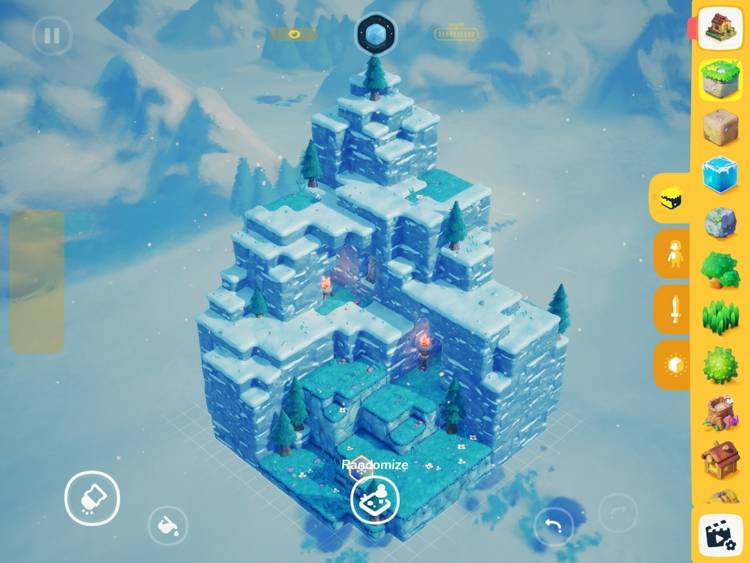 Na tym nie koniec."Wonderbox" oferuje możliwość rozgrywki wieloosobowej (do czterech graczy). Wspomnę też jeszcze, że muzykę do tej gry napisał Eric Chevalier, który ma na swoim koncie także muzykę do Raymana 2.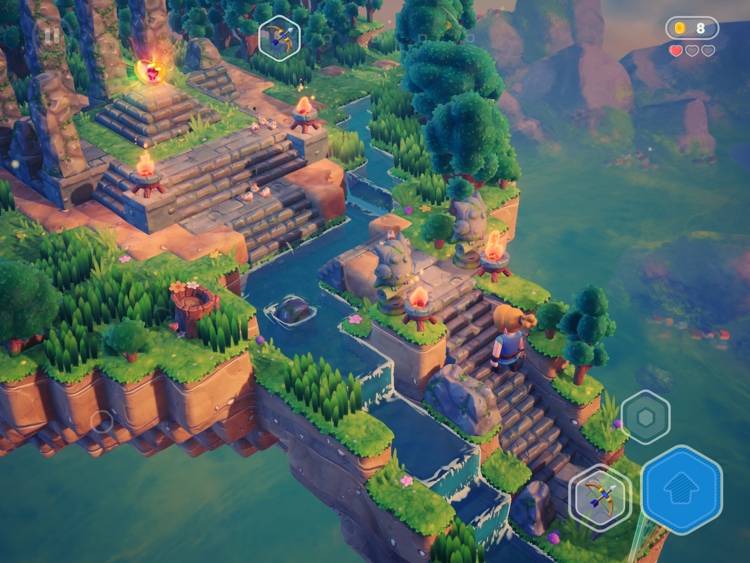 Fantasian
Fantasian to gra autorstwa Hironobu Sakaguchiego, twórcy Final Fantasy. To w pewnym stopniu klasyczna turowa gra fabularna (RPG). Jej bohaterem jest Leo, który budzi się po wielkiej eksplozji i podróżuje przez świat rządzony przez maszyny. próbując odtworzyć swoje wspomnienia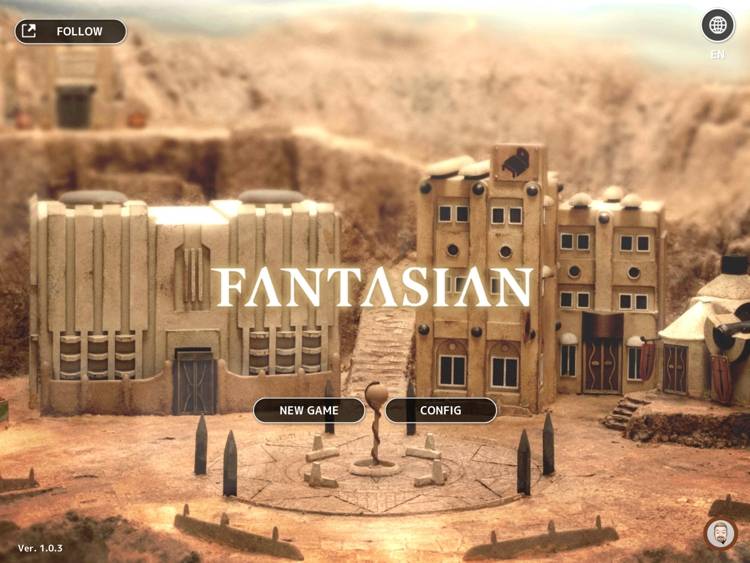 Gra ma świetną grafikę, mieszającą obiekty 3D z ręcznie tworzonymi dioramami. To, co można zobaczyć w tej grze robi naprawdę duże wrażenie. Fani Final Fantasy docenią także muzykę, której autorem jest Nobuo Uematsu (kompozytor soundtracku do Lost Odyssei i Blue Dragon).
Klasyki z App Store w Apple Arcade
Dużą niespodzianką było dodanie do Apple Arcade wielu klasycznych gier, które od lat znajdują się w App Store. Są wśród nich wspomniane już na wstępie takie pozycje jak "Mini Metro", "Badlands", "The Room Two", "Reigns", "Monument Valley", "NBA 2K21", a także "Cut the Rope" czy "Fruit Ninja". Jest też sporo gier logicznych, planszowych i pasjansów, jak choćby "Really Bad Chess", "Threes", "Good Sudoku+".
To na co warto zwrócić uwagę, to "+" dodany do tytułów wielu z tych gier. Chodzi tutaj o rozróżnienie starszej wersji, dostępnej dalej w App Store do kupienia lub pobrania za darmo ale z mikropłatnościami od tej, znajdującej się w usłudze Apple Arcade. Niektóre są nieznacznie odnowionymi wersjami, jak choćby "NBA 2K21", będąca odświeżoną wersją "NBA 2K20".
Aktualna, alfabetyczna lista gier w Apple Arcade dla iOS, iPadOS, tvOS i macOS
Dear Reader (Local No. 12)

Decoherence (Efecto Estudios SAS)

Discolored (Shifty Eye)

Dodo Peak (Moving Pieces)

Don't Bug Me! (Frosty Pop)

Doomsday Vault (Likeitalot Ltd)

Down in Bermuda (Yak & Co)

Dread Nautical (Zen Studios)

Dzieje się nocą / Things That Go Bump (Tinybop)
EarthNight (Cleaversoft)

Exit the Gungeon (Devolver Digital)

Explottens (Werplay Priv.)

Fallen Knight (FairPlay Studios)
Fledgling Heroes (Subtle Boom)
Frogger in Toy Town (Konami)

Game of Thrones: Tale of Crows (Devolver Digital / HBO)

Grindstone (Capybara Games)

Guildings (Sirvo Studios)

Hexaflip: The Action Puzzler (Rogue Games)
Hogwash (Bossa Studios)

Hot Lava (Klei Entertainment)

HyperBrawl Tournament (Milky Tea)

Inmost (Hidden Layer Games)

Jenny LeClue - Detectivu (Mografi)

Jumper Jon (Esteban Duran)

King's League II (Kurechii)

Kings of the Castle (Frosty Pop)

Legend of The Skyfish 2 (Crescent Moon Games)

LEGO® Brawls (LEGO)

LEGO® Builder's Journey (LEGO)

Lifelike: Chapter One(kunabi brother)
Lifeslide (Block Zero Games)

Little Orpheus (Sumo Digital Ltd)

Loud House: Outta Control (Nickelodeon)

Manifold Garden (William Chyr Studio LLC)

Marble It Up: Mayhem! (The Marble Collective)

Marble Knights (WayForward Technologies)

Mind Symphony (Rogue Games)

Mini Motorways (Dinosaur Polo Club)

Monomals (PICOMY)

Murder Mystery Machine ( Blazing Griffin)

Mutazione (Die Gute Fabrik)

Necrobarista (Router 59 PTY LTD)

Neo Cab (Surprise Attack Games)

Neversong (Serenity Forge)

Next Stop Anywhere (Night School Studio)

Nightmare Farm

No Way Home (SMG Studio)

Oceanhorn 2: Knights of the Old Realm (Cornfox & Bros)

Operator 4 (Shifty Eye Games)

Outlanders (Outbox SRL)

Over the Alps (Stave Studios)

Overland (Finji)

PAC-MAN Party Royale

Painty Mob (Flee Punk)

Patterned (Borderleap)

Pilgrims (Amanita Design)

Possessions(Noodlecake Studios)

Projection: First Light (Blowfish Studios)

Punch Planet (Block Zero Games)

Rayman Mini (Ubisoft)

Red Reign (Ninja Kiwi)

Redout: Space Assuault

Reigns: Beyond (Devolver)

Rosie's Reality (Rosie's Reality)
Roundguard (Wonderbelly Games)

Samurai Jack: Battle Through Time (adult swim)

Sayonara Wild Hearts (Annapurna)

Scrappers (Q-Games Ltd).

Secret Oops! (Mixed Bag Srl)

Shantae and the Seven Sirens (WayForward Technologies)

Shinsekai Into the Depths (Capcom)

ShockRods (Stainless Games)

Skate City (Snowman)

Slash Quest (Noodlecake)

Sneaky Sasquatch (Rac7 Games)

Sociable Soccer (Rogue Games)

Sonic Racing (SEGA)

South of The Circle (State of Play Games)

Spaceland (Tortuga Team)

Speed Demons (Radiangames)

Spek(Rac7 Games)

Spelldrifter (Free Range Games)

Spidersaurs (WayForward)
SpongeBob: Patty Pursuit (Nikelodeon)

Spyder (Sumo Digital Ltd)

Star Fetched (Crescent Moon Games)
Stela (SkyBox)

Stellar Commanders (Blindflug Studios)

Stranded Sails (Shifty Eye Games)

Super Impossible Road (Rogue Games)

Super Mega Mini Party (Red Games Co)

Takeshi and Hiroshi (Oink Games Inc.)

Tales of Memo (TENDAYS STUDIO)

Tangle Tower (SFB Games)

The Bradwell Conspiracy

The Collage Atlas (John William Evelyn)

The Enchanted World (Noodlecake Studios)

The Get Out Kids (Frosty Pop)

The Last Campfire (Hello Games)

The Lullaby of Life (1 Simple Game)

The Moisaic (Raw Fury)

The_Otherside (The Label)

The Pathless (Annapurna Interactive)
The Pinball Wizard (Frosty Pop)

Tint(Lykke Studios)

Towaga: Among Shadows (Noodlecake Studios)

Towers of Everland (Cobra Mobile Limited)

UFO on Tape: First Contact (Revolutionary Concepts)

Ultimate Rivals: The Rink (Bit Fry Game Studios)
Unleash the Light (Turner Broadcasting)

Various Daylife (Square Enix)

Way of the Turtle (Illusion Labs)

WHAT THE GOLF? (The Label)

Where Cards Fall (Snowman)

Winding Worlds (KO_OP)
Word Laces (Minimega)

World's End Club (Izanagigames)