Nowe gry w Apple Arcade (8.11.2019)
Półtora miesiąca po starcie usługi Apple Arcade lista gier dostępnych w jej wersji dla iOS dobiła do setki wraz z premierą kolejnych sześciu tytułów. Trzy z nich pojawiły się także w wersji Apple Arcade dla komputerów Mac.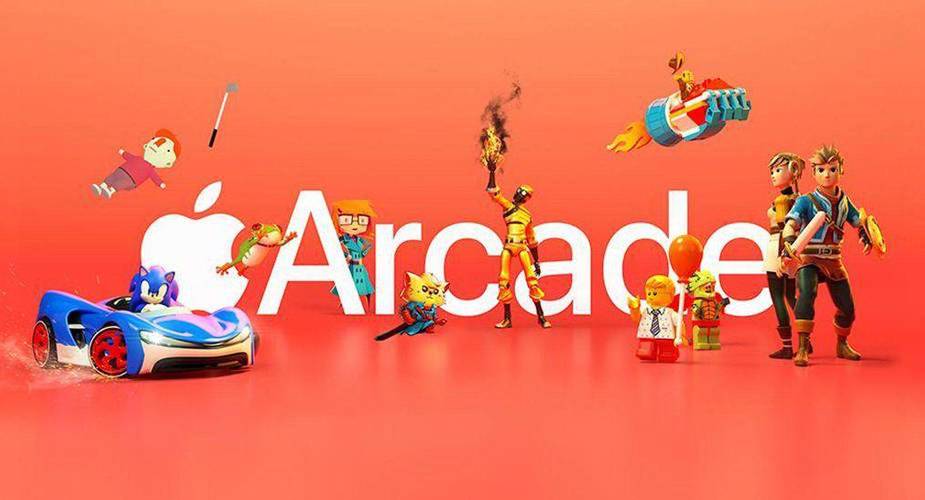 Discolored (iOS, macOS)
To dziwna gra przygodowa w świecie pozbawionym kolorów. Zadaniem gracza jest rozwiązywanie zagadek i przywrócenie kolorów.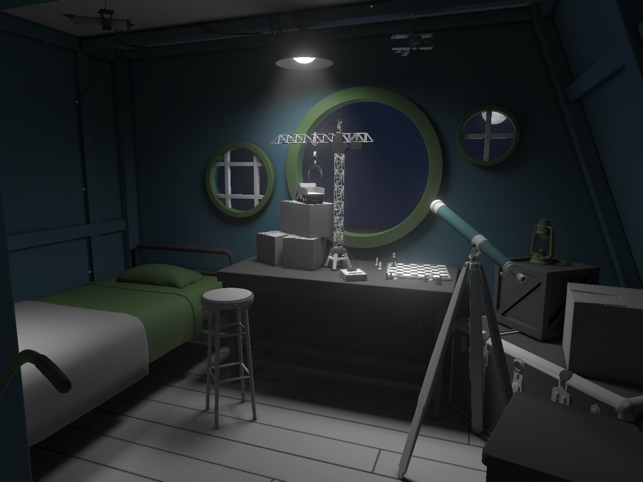 Guildings (iOS, macOS)
Guildings to gra przygodowa inspirowana klasycznymi grami typu wskaż i kliknij. Gracz wciela się w niej w bohatera, który podczas wycieczki górskiej odkrywa tunele prowadzące do świątyń. W komunikacji z innymi postaciami i rozwiązywaniu różnych zagadek pomaga mu telefon komórkowy.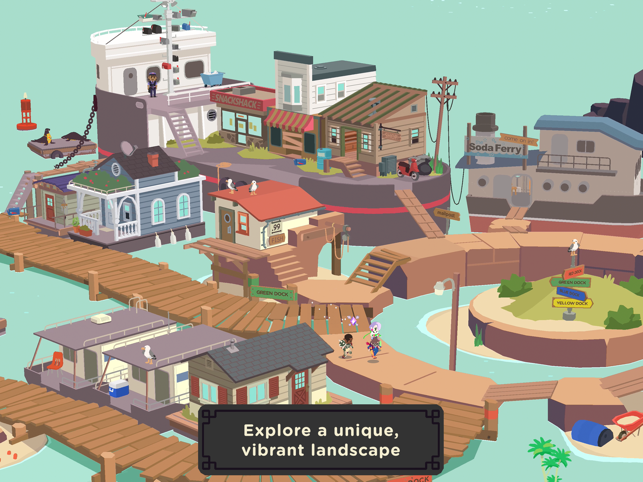 Marble It Up: Mayhem! (iOS)
Marble It Up: Mayhem! to klasyka w nowym wydaniu. Starsi gracze z pewnością pamiętają podobne pozycje na komputery 8- i 16-bitowe. Zadaniem gracza jest sterowanie szklaną kulką po wyznaczonym torze.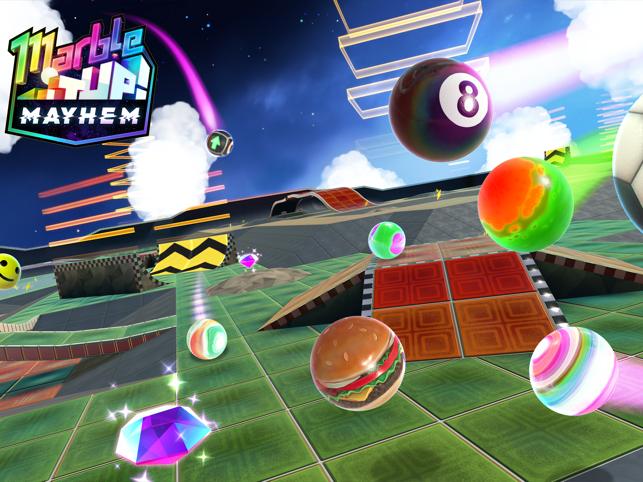 Sociable Soccer (iOS, macOS)
Sociable Soccer to prawdziwa piłka nożna od twórcy kultowej Sensible Soccer. Można grać w pojedynkę i w dwie osoby (oczywiście potrzebne będą dwa pady). Gracz może rozgrywać mecze lub ograniczyć się tylko do roli managera i kierowania drużyną. Do wyboru są także polskie drużyny.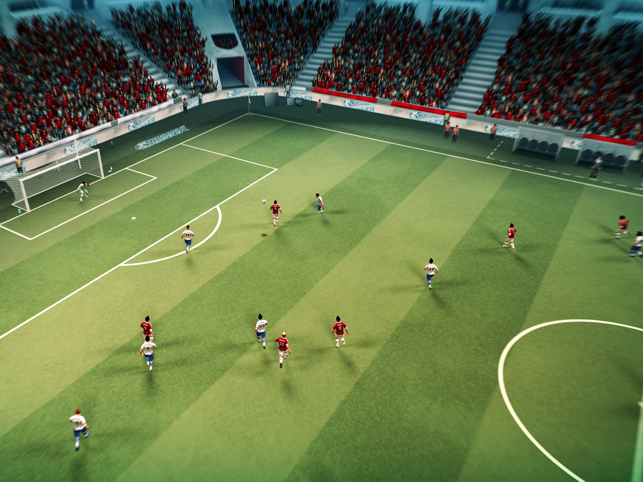 Takeshi and Hiroshi (iOS)
Przygodowa gra opowiadająca historię dwóch braci. Ten starszy jest twórcą gier, m.in. tej, w którą gra gracz. Zadaniem starszego brata jest tworzenie takich gier, które będą coraz większym wyzwaniem dla młodszego, nie na tyle jednak trudnych, by nie mógł w nich wygrywać.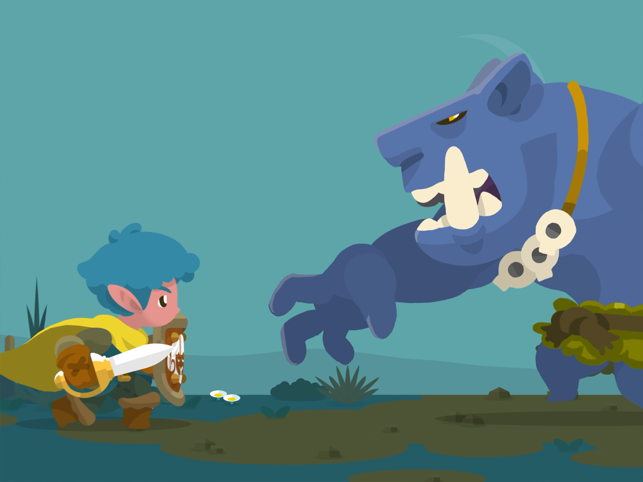 UFO on Tape: First Contact (Revolutionary Concepts) (iOS)
Po dziewięciu latach UFO on Tape dla iOS doczekało się kontynuacji w postaci tego sequela. Zadaniem gracza jest tropienie śladów obecności istot pozaziemskich, a przede wszystkim niezidentyfikowanych pojazdów latających, czyli UFO właśnie.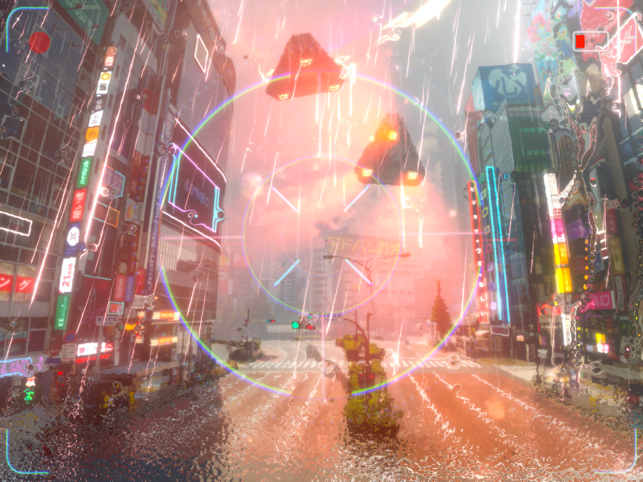 Aktualna, alfabetyczna lista gier w Apple Arcade dla iOS
ATONE: Heart of the Elder Tree (Wildboy Studios)

Agent Intercept (PikPok)

Assemble With Care (usTwo)

Ballistic Baseball (Gameloft)

BattleSky Brigade: Harpooner (BattleBrew Production)

Big Time Sports (Frosty Pop)

Bleak Sword (Devolver Digital)

Card of Darkness (Zach Gage)

Cardpocalypse (Gambrinous Limited)

Cat Quest II (The Gentlebros)

ChuChu Rocket! Universe (SEGA)

Cricket Through the Ages (Devolver Digital)

Dead End Job (Headup)

Dear Reader (Local No. 12)

Decoherence (Efecto Estudios SAS)

Discolored (Shifty Eye)

Dodo Peak (Moving Pieces)

Don't Bug Me! (Frosty Pop)

Down in Bermuda (Yak & Co)

Dread Nautical (Zen Studios)

Dzieje się nocą / Things That Go Bump (Tinybop)
EarthNight (Cleaversoft)

Exit the Gungeon (Devolver Digital)

Explottens (Werplay Priv.)

Fallen Knight (FairPlay Studios)
Fledgling Heroes (Subtle Boom)
Frogger in Toy Town (Konami)

Guildings(Sirvo Studios)
Grindstone (Capybara Games)

Hexaflip: The Action Puzzler (Rogue Games)

Hogwash (Bossa Studios)

Hot Lava (Klei Entertainment)

HyperBrawl Tournament (Milky Tea)

Inmost (Hidden Layer Games)

Jenny LeClue - Detectivu (Mografi)

Jumper Jon (Esteban Duran)

King's League II (Kurechii)

LEGO Brawls (LEGO)

Lifelike: Chapter One(kunabi brother)
Lifeslide (Block Zero Games)

Manifold Garden (William Chyr Studio LLC)

Marble It Up: Mayhem! (The Marble Collective)

Mind Symphony (Rogue Games)

Mini Motorways (Dinosaur Polo Club)

Monomals (PICOMY)

Murder Mystery Machine ( Blazing Griffin)

Mutazione (Die Gute Fabrik)

Neo Cab (Surprise Attack Games)

Nightmare Farm

Oceanhorn 2: Knights of the Old Realm (Cornfox & Bros)

Operator 4 (Shifty Eye Games)

Outlanders (Outbox SRL)

Over the Alps (Stave Studios)

Overland (Finji)

PAC-MAN Party Royale

Painty Mob (Flee Punk)

Patterned (Borderleap)

Pilgrims (Amanita Design)

Possessions(Noodlecake Studios)

Projection: First Light (Blowfish Studios)

Punch Planet (Block Zero Games)

Rayman Mini (Ubisoft)

Red Reign (Ninja Kiwi)

Redout: Space Assuault

Sayonara Wild Hearts (Annapurna)

Shantae and the Seven Sirens (WayForward Technologies)

Shinsekai Into the Depths (Capcom)

ShockRods (Stainless Games)

Skate City (Snowman)

Sneaky Sasquatch (Rac7 Games)

Sociable Soccer (Rogue Games)

Sonic Racing (SEGA)

Spaceland (Tortuga Team)

Speed Demons (Radiangames)

Spek(Rac7 Games)

Spelldrifter (Free Range Games)

Spidersaurs (WayForward)

Star Fetched (Crescent Moon Games)
Stela (SkyBox)

Stellar Commanders (Blindflug Studios)

Stranded Sails (Shifty Eye Games)

Super Impossible Road (Rogue Games)

Super Mega Mini Party ((Red Games Co)

Takeshi and Hiroshi (Oink Games Inc.)

Tales of Memo (TENDAYS STUDIO)

Tangle Tower (SFB Games)

The Bradwell Conspiracy

The Enchanted World (Noodlecake Studios)

The Get Out Kids (Frosty Pop)

The Moisaic (Raw Fury)

The Pinball Wizard (Frosty Pop)

Tint(Lykke Studios)

Towaga: Among Shadows (Noodlecake Studios)

UFO on Tape: First Contact (Revolutionary Concepts)

Various Daylife (Square Enix)

WHAT THE GOLF? (The Label)

Way of the Turtle (Illusion Labs)

Where Cards Fall (Snowman)

Word Laces (Minimega)

Yaga The Roleplaying Folktale (Versus Evil)
Oferta Apple Arcade dla macOS poszerzyła się także o gry Mind Symphony i Redout: Space Assault.
Aktualna, alfabetyczna lista gier w Apple Arcade dla macOS:
ATONE: Heart of the Elder Tree

Assemble

BattleSky Brigade: Harpooner

Big Time Sports

Bleak Sword

Card of Darkness

Cardpocalypse

Cat Quest II

Chu Chu Rocket

Cricket Through the Ages

Dead End Job

Dear Reader

Decoherence
Discolored

Dodo Peak

Don't Bug Me!

Down in Bermuda

Dread Nautical

Dzieje się nocą / Things That Go Bump

EarthNight

Exit the Gungeon

Explottens

Fledgling Heroes

Grindstone

Guildings

Hexaflip: The Action Puzzler

Hogwash

Hot Lava

HyberBrawl Tournament

Jenny LeClue - Detectivu

Jumper Jon

King's League II

Lifelike: Chapter One

Lifeslide

LEGO Brawls

Manifold Garden

Mind Symphony

Mini Motorways

Monomals

Murder Mystery Machine

Mutazione

Neo Cab

NIGHTMARE FARM

Oceanhorn 2: Knights of the Old Realm

Operator

Outlanders

Over the Alps

Overland

PAC-MAN Party Royale

Painty Mob

Pattertned

Pilgrims

Possessions

Projection: First Light

Punch Planet

Rayman Mini

Redout: Space Assault

Sayonara Wild Hearts

Shantae and The Seven Sirens

Shinsekai into the Depths

Skate City

Sociable Soccer

Sonic Racing

Spaceland

Speed Demons

Spek

Spelldrifter

Spidersaurs

Star Fetched

Stellar Commanders

Stranded Sails

Super Impossible Road

Super Mega Mini Party

Tangle Tower

Tales of Memo
The Bradwell Conspiracy

The Enchanged World

The Get Out Kids

The Mosaic

The Pinball Wizard

Towaga: Among Shadows

VARIOUS DAYLIFE

Way of the Turtle
What the Golf

Where Cards Fall

Word Laces

tint

Yaga The Roleplaying Folktale