Nowe gry w Apple Arcade (2.11.2019)
W Apple Arcade pojawiło się wczoraj pięć nowych gier. Są one dostępne we wszystkich wersjach tej usługi, a więc dla iOS, iPadOS, macOS i tvOS.
Mosaic
To mroczna i klimatyczna gra przygodowa. Bohater wiedzie monotonne życie w szarym mieście pełnym równie szarych ludzi, gdzie nikt i nic nie ma żadnego znaczenia. To moim zdaniem zdecydowanie najciekawsza z gier, które ostatnio pojawiły się w Apple Arcade.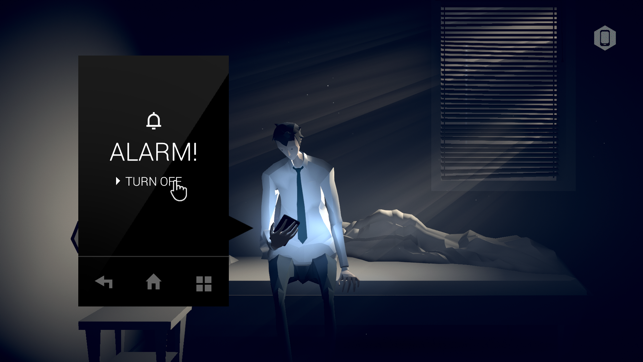 Super Mega Mini Party
To zestaw kilku różnych casualowych gierek zręcznościowych, w które grać może jednocześnie do ośmiu graczy.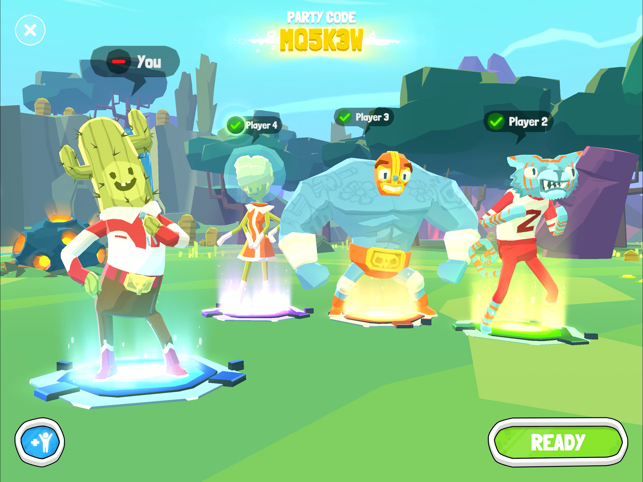 Star Fetched
To platformowa strzelanka łącząca elementy RPG czy gier w stylu Tower Defence osadzona w klimacie SF. Bohater teleportowany został do odległego układu planetarnego, gdzie musi pomóc w odparciu inwazji obcych. Star Fetched ma całkiem ładną, komiksową grafikę, przypomina trochę klasyczne gry dla komputerów 8- i 16-bitowych.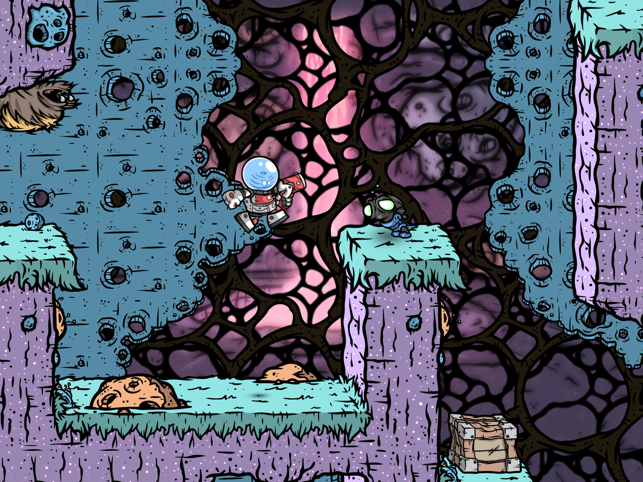 Monomals
To gra łącząca w sobie elementy zręcznościowe z muzycznymi. Zadaniem gracza jest łapanie dziwnych stworzeń - tytułowych monomalsów, które odgrywają różne rytmy i sekwencje. Złowione monomalsy można następnie układać we wbudowanym w grę prostym trackerze i tworzyć w ten sposób własną muzykę. Kolorowa grafika powinna spodobać się głównie dzieciom.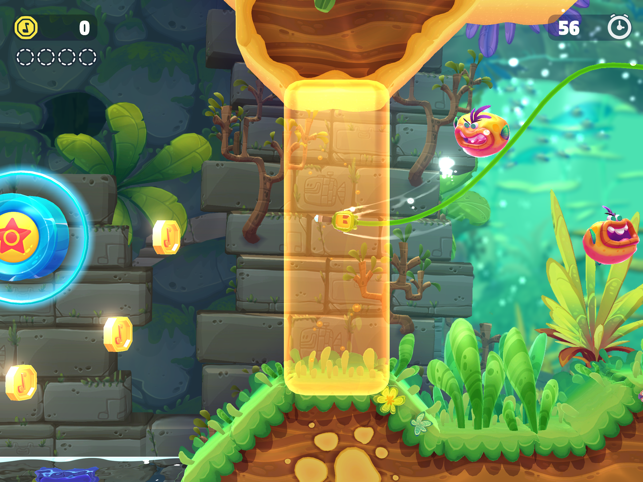 Jumper Jon
To kolejna platformówka. Tym razem jedna wyposażono ją w pojawiający się ostatnio w różnych grach element śmierci i odradzania się. Tytułowy Jumper Jon szuka w piekle dziewczyny imieniem Jane. Razem mają odkryć co powoduje zachwianie równowagi pomiędzy dobrem i złem.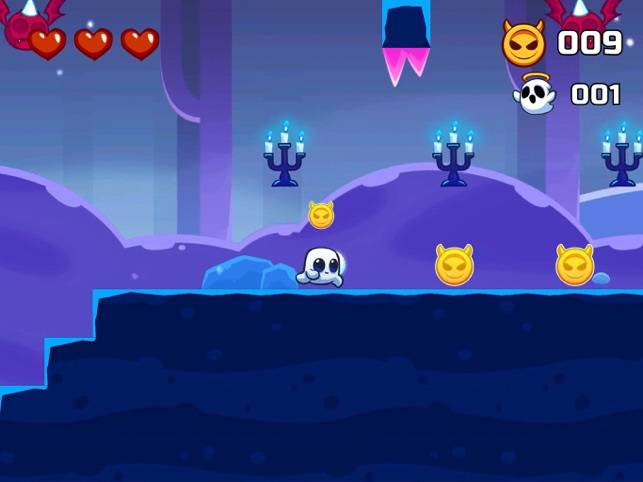 Aktualna, alfabetyczna lista gier w Apple Arcade dla iOS
ATONE: Heart of the Elder Tree (Wildboy Studios)

Agent Intercept (PikPok)

Assemble With Care (usTwo)

Ballistic Baseball (Gameloft)

BattleSky Brigade: Harpooner (BattleBrew Production)

Big Time Sports (Frosty Pop)

Bleak Sword (Devolver Digital)

Card of Darkness (Zach Gage)

Cardpocalypse (Gambrinous Limited)

Cat Quest II (The Gentlebros)

ChuChu Rocket! Universe (SEGA)

Cricket Through the Ages (Devolver Digital)

Dead End Job (Headup)

Dear Reader (Local No. 12)

Decoherence (Efecto Estudios SAS)

Dodo Peak (Moving Pieces)

Don't Bug Me! (Frosty Pop)

Down in Bermuda (Yak & Co)

Dread Nautical (Zen Studios)

Dzieje się nocą / Things That Go Bump (Tinybop)
EarthNight (Cleaversoft)

Exit the Gungeon (Devolver Digital)

Explottens (Werplay Priv.)

Fallen Knight (FairPlay Studios)
Fledgling Heroes (Subtle Boom)
Frogger in Toy Town (Konami)

Grindstone (Capybara Games)

Hexaflip: The Action Puzzler (Rogue Games)

Hogwash (Bossa Studios)

Hot Lava (Klei Entertainment)

HyperBrawl Tournament (Milky Tea)

Inmost (Hidden Layer Games)

Jenny LeClue - Detectivu (Mografi)

Jumper Jon (Esteban Duran)

King's League II (Kurechii)

LEGO Brawls (LEGO)

Lifelike: Chapter One(kunabi brother)
Lifeslide (Block Zero Games)

Manifold Garden (William Chyr Studio LLC)

Mind Symphony (Rogue Games)

Mini Motorways (Dinosaur Polo Club)

Monomals (PICOMY)

Murder Mystery Machine ( Blazing Griffin)

Mutazione (Die Gute Fabrik)

Neo Cab (Surprise Attack Games)

Nightmare Farm

Oceanhorn 2: Knights of the Old Realm (Cornfox & Bros)

Operator 4 (Shifty Eye Games)

Outlanders (Outbox SRL)

Over the Alps (Stave Studios)

Overland (Finji)

PAC-MAN Party Royale

Painty Mob (Flee Punk)

Patterned (Borderleap)

Pilgrims (Amanita Design)

Possessions(Noodlecake Studios)

Projection: First Light (Blowfish Studios)

Punch Planet (Block Zero Games)

Rayman Mini (Ubisoft)

Red Reign (Ninja Kiwi)

Redout: Space Assuault

Sayonara Wild Hearts (Annapurna)

Shantae and the Seven Sirens (WayForward Technologies)

Shinsekai Into the Depths (Capcom)

ShockRods (Stainless Games)

Skate City (Snowman)

Sneaky Sasquatch (Rac7 Games)

Sonic Racing (SEGA)

Spaceland (Tortuga Team)

Speed Demons (Radiangames)

Spek(Rac7 Games)

Spelldrifter (Free Range Games)

Spidersaurs (WayForward)

Star Fetched (Crescent Moon Games)
Stela (SkyBox)

Stellar Commanders (Blindflug Studios)

Stranded Sails (Shifty Eye Games)

Super Impossible Road (Rogue Games)

Super Mega Mini Party ((Red Games Co)

Tales of Memo (TENDAYS STUDIO)

Tangle Tower (SFB Games)

The Bradwell Conspiracy

The Enchanted World (Noodlecake Studios)

The Get Out Kids (Frosty Pop)

The Moisaic (Raw Fury)

The Pinball Wizard (Frosty Pop)

Tint(Lykke Studios)

Towaga: Among Shadows (Noodlecake Studios)

Various Daylife (Square Enix)

WHAT THE GOLF? (The Label)

Way of the Turtle (Illusion Labs)

Where Cards Fall (Snowman)

Word Laces (Minimega)

Yaga The Roleplaying Folktale (Versus Evil)
Oferta Apple Arcade dla macOS poszerzyła się także o grę Lifelike Chapter One, która w ubiegłym tygodniu pojawiła się w w wersji tej usługi dla iOS/iPadOS.
Aktualna, alfabetyczna lista gier w Apple Arcade dla macOS:
ATONE: Heart of the Elder Tree

Assemble

BattleSky Brigade: Harpooner

Big Time Sports

Bleak Sword

Card of Darkness

Cardpocalypse

Cat Quest II

Chu Chu Rocket

Cricket Through the Ages

Dead End Job

Dear Reader

Decoherence
Dodo Peak

Don't Bug Me!

Down in Bermuda

Dread Nautical

Dzieje się nocą / Things That Go Bump

EarthNight

Exit the Gungeon

Explottens

Fledgling Heroes

Grindstone

Hexaflip: The Action Puzzler

Hogwash

Hot Lava

HyberBrawl Tournament

Jenny LeClue - Detectivu

Jumper Jon

King's League II

Lifelike: Chapter One

Lifeslide

LEGO Brawls

Manifold Garden

Mini Motorways

Monomals

Murder Mystery Machine

Mutazione

Neo Cab

NIGHTMARE FARM

Oceanhorn 2: Knights of the Old Realm

Operator

Outlanders

Over the Alps

Overland

PAC-MAN Party Royale

Painty Mob

Pattertned

Pilgrims

Possessions

Projection: First Light

Punch Planet

Rayman Mini

Sayonara Wild Hearts

Shantae and The Seven Sirens

Shinsekai into the Depths

Skate City

Sonic Racing

Spaceland

Speed Demons

Spek

Spelldrifter

Spidersaurs

Star Fetched

Stellar Commanders

Stranded Sails

Super Impossible Road

Super Mega Mini Party

Tangle Tower

Tales of Memo
The Bradwell Conspiracy

The Enchanged World

The Get Out Kids

The Mosaic

The Pinball Wizard

Towaga: Among Shadows

VARIOUS DAYLIFE

Way of the Turtle
What the Golf

Where Cards Fall

Word Laces

tint

Yaga The Roleplaying Folktale