Jest rok 1989, czterdziestkę obchodziliśmy kilka lat temu, a nasza żona zmaga się z Alzheimerem, przebywając u swoich rodziców w Australii. Kiedy alkohol przestaje pomagać w konfrontacji z rzeczywistością, rozpoczynamy poszukiwania pracy i ją dostajemy. Przez trzy miesiące spory kawałek lasu w Wyoming będzie znajdował się pod naszą opieką, a jedynym schronieniem okaże się stojąca pośrodku niego wieża – tytułowa Firewatch.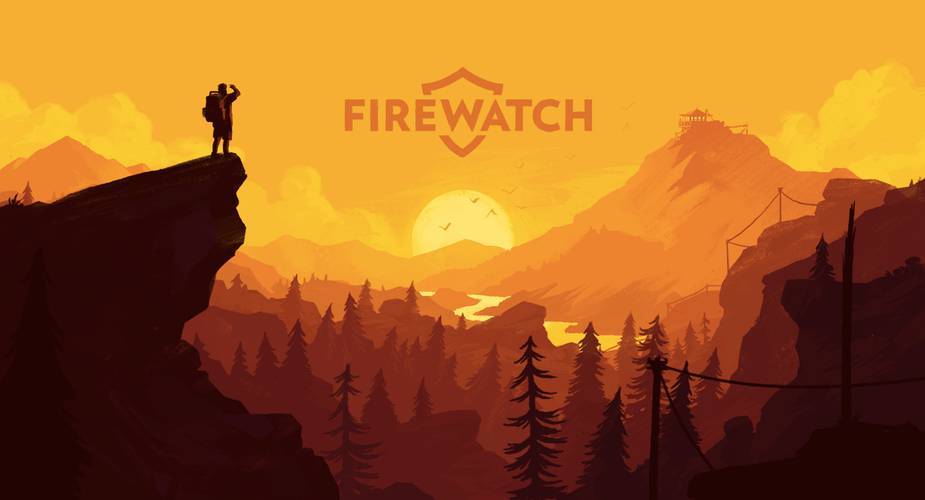 Małe i niezależne studio Campo Santo z San Francisco zaprezentowało swoją pierwszą produkcję – Firewatch – podczas czerwcowych targów E3. Wszystkie urywki prezentujące kreskówkową, ale bardzo urokliwą oprawę wizualną gry szybko zwróciły uwagę krytyków i graczy. Pół roku później produkcja trafiła na PlayStation 4 oraz komputery z Windowsem, Linuksem i OS X. Użytkownicy Xboksa One zostali (jak na razie) pominięci w planach studia ze względu na współpracę z Sony.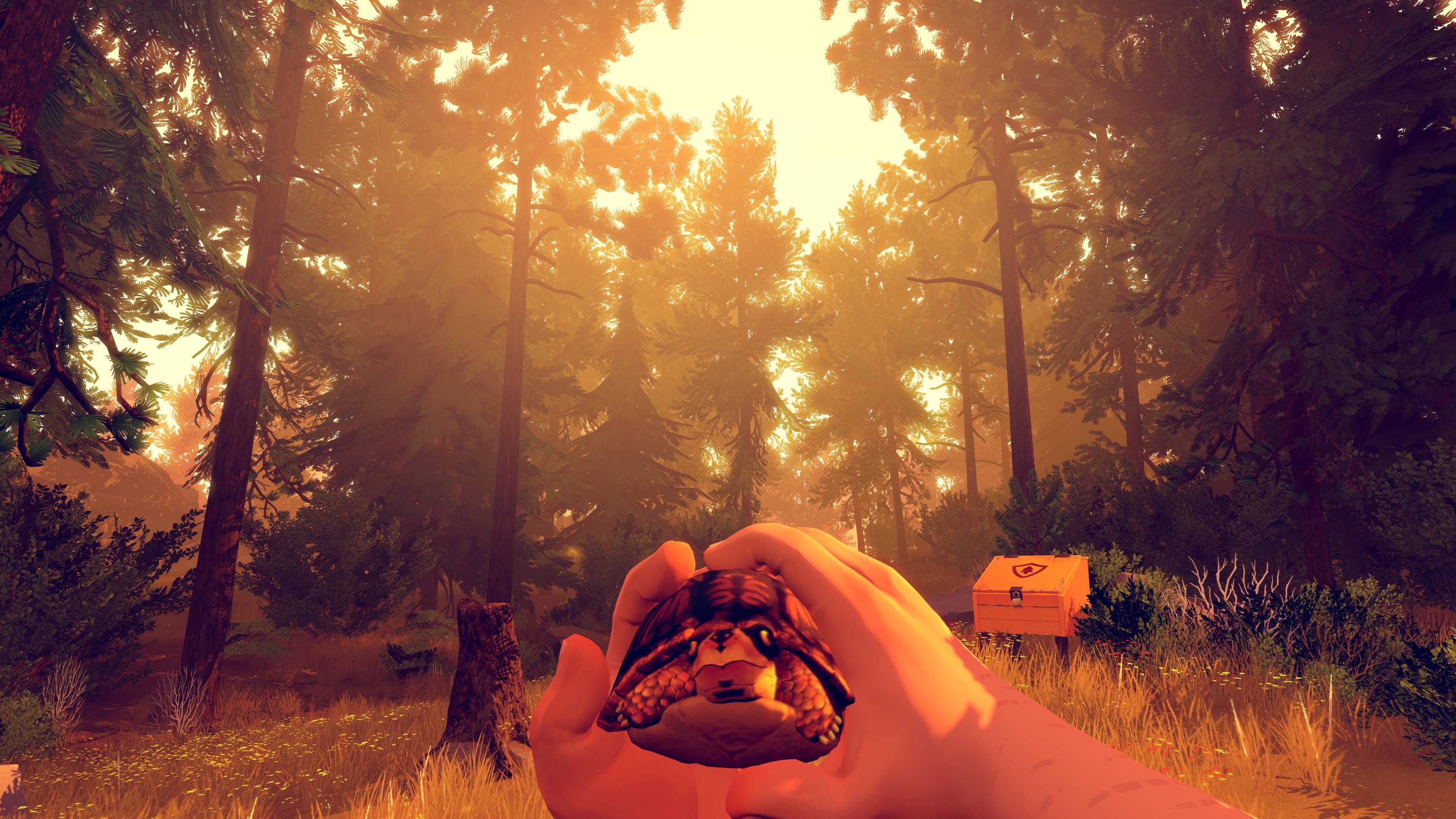 Gra została pięknie wykonana. Otaczające nas góry, wąwozy, lasy, rzeki i jeziora sprawiają, że mamy wrażenie obcowania z dziką przyrodą. W miarę postępu historii świat staje się coraz bardziej tajemniczy, a spowite nocą dzikie tereny Wyoming zaczynają swoją aurą rozbudzać w nas niepokój. Wszystko to idealnie współgra ze ścieżką dźwiękową, która potrafi postawić akcenty we właściwych momentach, co potęguje wszystkie doznania płynące z gry. Prawdziwy majstersztyk to jednak dubbing. Zarówno głos głównego bohatera, Henry'ego, jak i administratorki, z którą rozmawiamy niemal przez całą grę – Delilahy – zostały rewelacyjnie podłożone. Postaci zyskują dzięki temu na autentyczności, pozwalają nam zatopić się na 4–5 godzin w świecie gry, są pełne emocji, które udzielają się przez całą historię również graczom.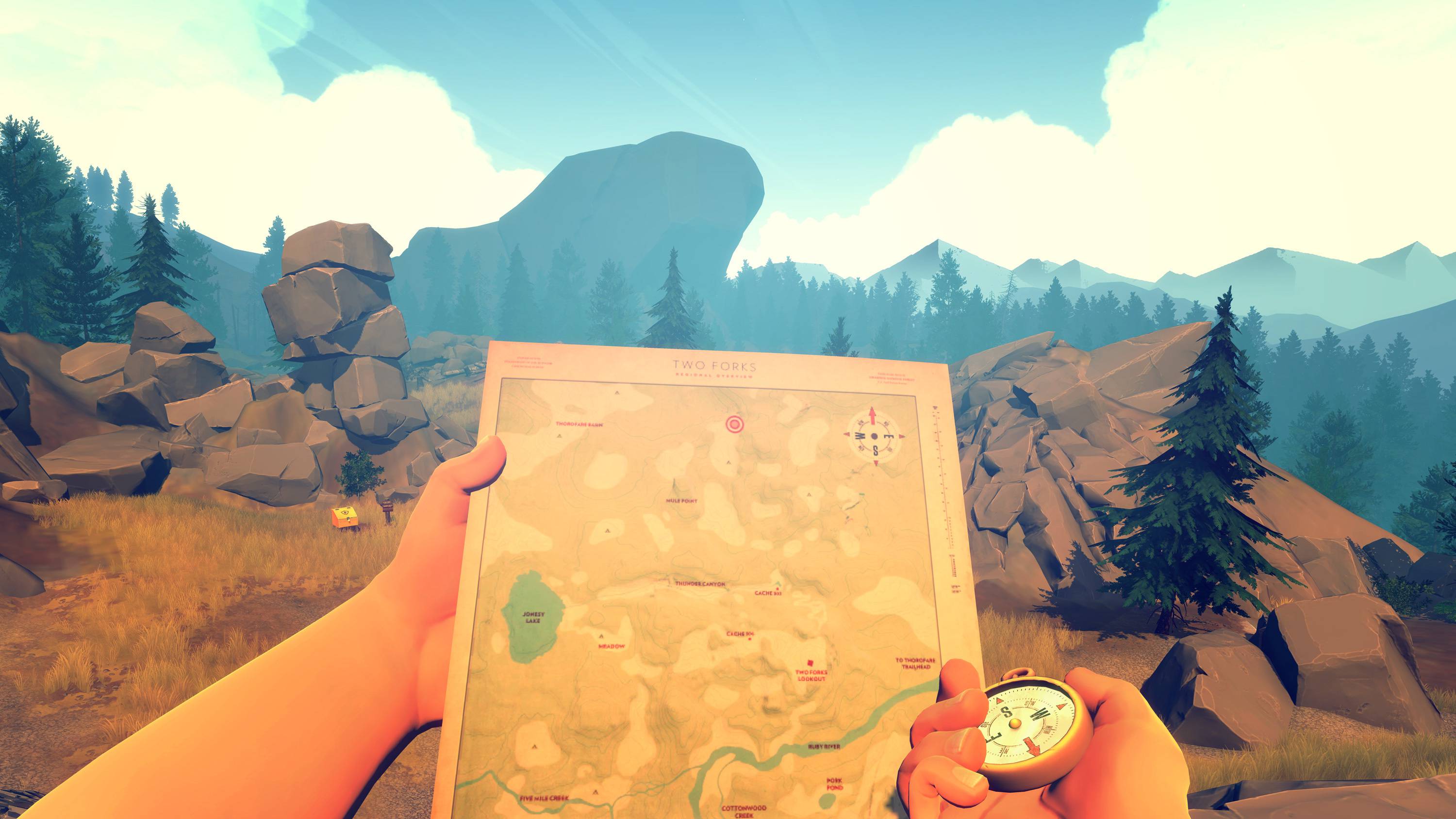 Bardzo trudno jest napisać wiele o fabule Firewatch bez "spoilerów". Te zaś w przypadku produkcji Campo Santo mają tak ogromną wagę, że zdradzenie niewłaściwych informacji zepsułoby od początku całą rozgrywkę. Niemniej jednak gra bazuje przede wszystkim na klimacie oraz emocjach, które swoje źródło mają w relacji między Henrym i Delilahą. Firewatch nie jest klasyczną przygodówką, ale też daleko jej do gier akcji. Wiele zadań, które na nas czekają, ma bardzo zwyczajny charakter związany przede wszystkim z pracą leśnika, ale jest to niejako tło dla wydarzeń, które następują z biegiem rozgrywki, oraz dla rozmów między wspomnianymi wcześniej protagonistami.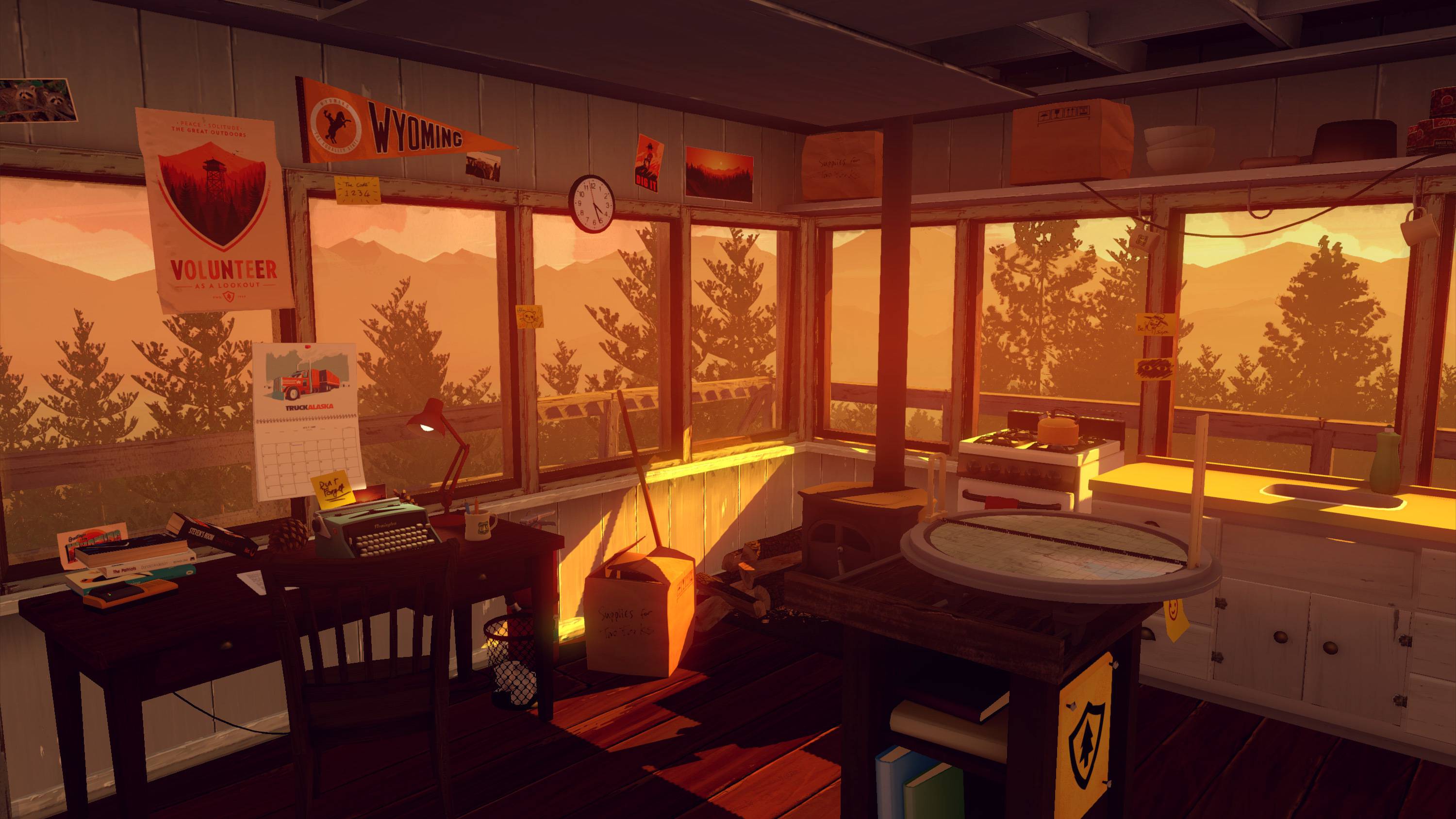 Z czasem w grze pojawia się aura tajemniczości, sielankowy nastrój odchodzi w niepamięć i dopiero zakończenie Firewatch przynosi odpowiedzi na pytania, które zostały postawione w czasie przygody. Cała historia żyje w naszej głowie jeszcze długo po napisach końcowych. Daje do myślenia i to najlepszy jej element. Pięć godzin poświęciłem na rozgrywkę, a niemal drugie tyle na dyskusje z graczami w serwisie Reddit. To chyba najlepsza rekomendacja Firewach. Gra nie jest bowiem nijaka, sprawia, że żyjemy przygodą Henry'ego i przynosimy ją na grunt otaczającego nas świata, znajdując elementy wspólne. To opowieść z morałem, do którego musimy jednak dojść sami.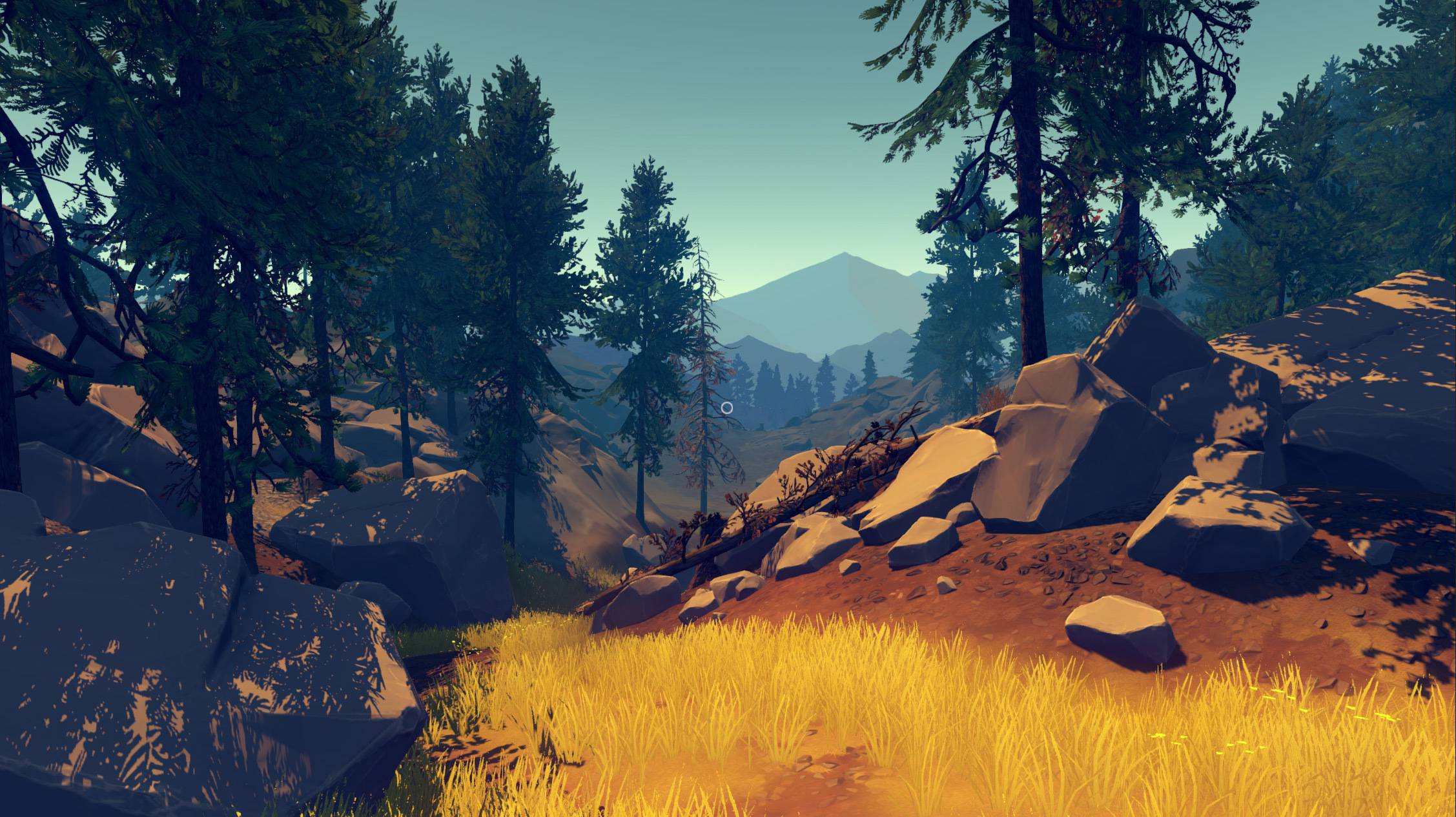 Grę na komputery z systemami OS X, Linux i Windows kupimy za pośrednictwem platformy Steam. W przypadku konsoli Sony jest ona dostępna w PlayStation Store. Zdaję sobie sprawę, że Firewatch – jak na niecałe pięć godzin rozgrywki – nie jest grą tanią, tym bardziej, że przygoda raczej nie jest jedną z tych, do których będziemy wielokrotnie wracać. Mimo wszystko uważam, że warto po nią sięgnąć, ponieważ takich "perełek" nie powstaje zbyt wiele. Na koniec mam poradę dla wszystkich osób, które sięgną po produkcję Campo Santo – warto wyłączyć pokazywanie lokalizacji gracza. Przygoda z kompasem w dłoni i bazowaniem na elementach zaznaczonych na mapie daje o wiele więcej frajdy, choć wydłuża rozgrywkę. Udanej zabawy w Wyoming!
Artykuł został pierwotnie opublikowany w MyApple Magazynie nr 3/2016